Britta Saxer
My passion is to apply my creativity and ideas to the presentation of schools and assisting them to be more successful. Working with children and within the school environment, I embrace the challenge to understand the way a school presents its difference.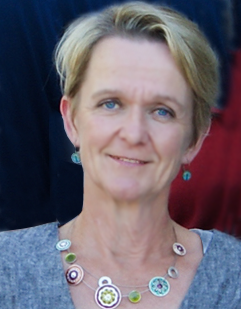 My company Saxer Design Ltd is a boutique style business which offers a variety of services around website solutions, branding, app developments and general presentation of your school.

With over 20 years' experience in the industry, the emphasis of Saxer Design is on delivering solutions that are visually interesting, while offering a high level of functionality. The created websites are adaptable to mobile phones and offer the option of customised database solutions. To create a true and unique online presence we often take authentic photos for our clients which support the content.

Our Auckland-based company cooperates with a team of dedicated experts in their fields from all over the world, and mainly with our German partner firm in Hamburg.
Saxer Design provides the following services:
• Website design

A customised design will reflect the unique character of your school.

• Photo shoots

As a professional photographer I offer a dedicated photo shoot, capturing the atmosphere of the school and presenting it on the website.

• Drone Footage

We can take aerial photos and videos of your school

• Video production

A video using photos and video footage can introduce the school in a contemporary way.

• Graphic design

Leading off the website design we can look after other media, ensuring a consistent presentation of your school in brochures and prospectuses.

• Apps - NEW

We have developed a highly functional App for schools, which is integrated into our website system. Apps are becoming very sought after, schools appreciate the fast and convenient way of communicating with your parents (reminders about events coming up or changes to events, lockdowns) straight to their mobile phones. As this media is interactive parents can use the app to quickly send absentees notices about their child.

• Marketing for International Students

Our marketing advice for international students is very practical. I attend conferences by the Ministry of Education about International Student Marketing to stay informed about developments in the industry.
Reference list of school websites:
• www.stheliers.school.nz

• www.farmcove.school.nz

• www.somervilleintermediate.school.nz
• www.howickintermediate.school.nz

Feel free to contact any of our clients directly and ask them about their working relationship with us. Contact details are on each website or ask us for a reference list.
---
Contact Britta on: 027 290 9605 or This email address is being protected from spambots. You need JavaScript enabled to view it.
---